It's an undeniable reality that automation is fast replacing human labor in many sectors of the job market today. That's why, when tasked with imagining a midway of the future for a window display to be featured at NYU's Kimmel Center, I, along with my partners Lauren Race and Amitabh Shrivastava, set out to create a portal into a future in which the roles of carneys are performed by robots. What resulted was Caricatron, a robotic caricature artist of the future.
Role /
UX/UI Design,
Development
Team /
Amitabh Shrivistava
Lauren Race
Class /
Pop Up Window Displays
Year /
2018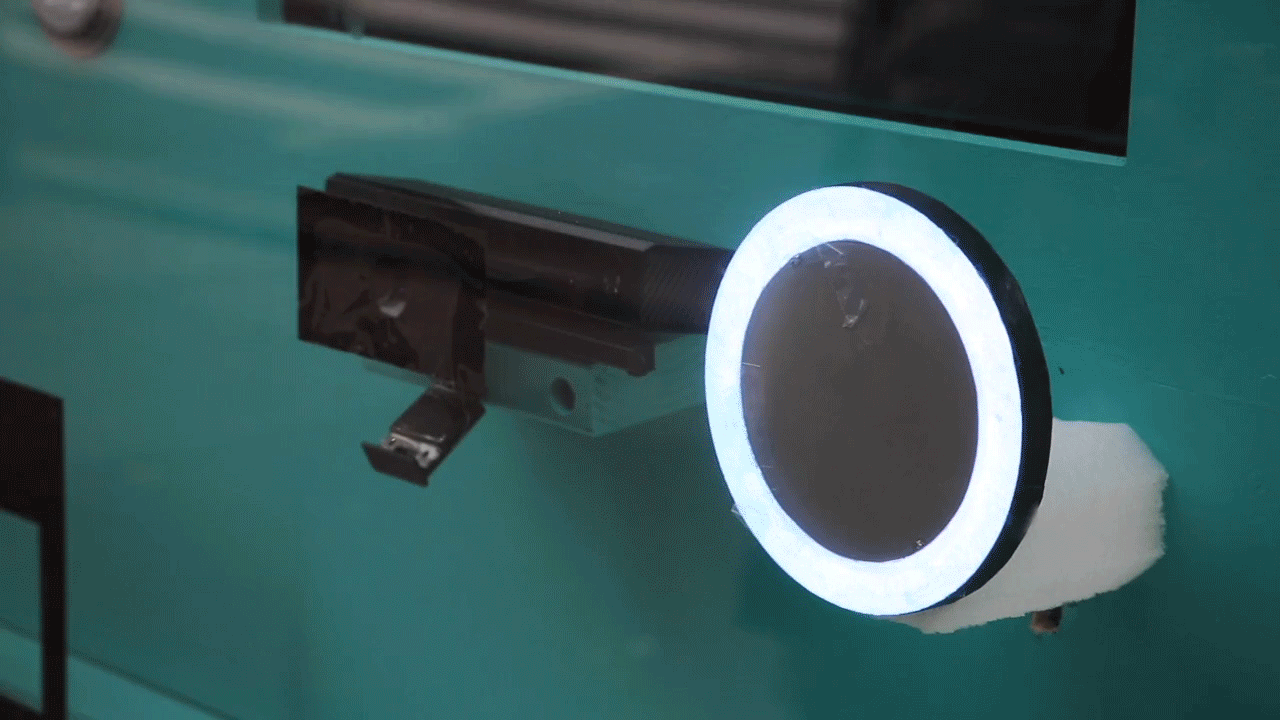 Caricatron is initiated when the user places their hand on the capacitive button affixed to the window, triggering Caricatron to turn its high beams on and begin looking for a face.
Once a face has been detected, Caricatron turns the lights illuminating the user's face off to indicate that it's ready to begin drawing. Using Python and OpenCV it then draws the contours of the user's face to an SVG file and then hands it to the AxiDraw.
A pentagraph connected to the AxiDraw draws the image on a touch screen monitor running a processing program. Once it is done, the button turns on and the process starts all over again.